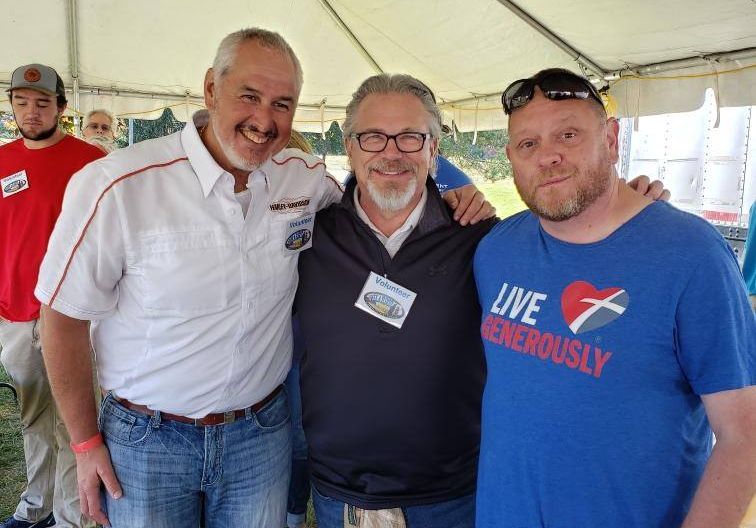 mediaBrew Communications Mourns Loss of Team Member Joseph Leonard Duckworth, Jr
Marquette, MI  –  February 18, 2021  –  Today mediaBrew Communications lost an important team member and friend, Joseph Leonard Duckworth, Jr. Joe had years of experience within the radio industry and worked for mediaBrew Communications and formerly, Great Lakes Radio, for over 15 years. He helped countless businesses throughout the Upper Peninsula grow into successful companies through traditional and digital media marketing and will be missed dearly.
Joseph Leonard Duckworth, Jr., 53, of Burt St, Negaunee, passed away Thursday morning, February 18, 2021 at his home.
Joe was born April 21, 1967 in Detroit to Joseph L. and Nancy G. (Shannon) Duckworth, Sr., graduated from Marquette Senior High School, Class of 1985 and was a lifelong area resident. Following school, Joe continued his education at NMU before starting his career in sales. He and his father were the owners and operators of Nancy's Floor Store in Negaunee and Marquette. He also was a salesman locally for over 15 years with Great Lakes Radio.
Mr. Duckworth was a member of Redeemer Lutheran Church, Marquette. In his spare time, he was an avid outdoorsman and had his own podcast dedicated to outdoor sporting. He also enjoyed reading and researching, cooking, and was a longtime former HAM radio operator, going by the handle K8NMU. Above all, Joe was a great dad who greatly admired his children.
Surviving are his father, Joseph L. Duckworth, Sr. of Negaunee; his children, Julia and Kellan Duckworth; a sister, Joyce (Robert) Abramson of Negaunee; and nieces and nephews: Elizabeth, Mark and Erin Livermore, and Alexanderia (Dalton) Bertrand.
He was preceded in death by his mother, Nancy Duckworth in 2018.
Memorial services will be held at a later date at Redeemer Lutheran Church, and will be announced by the Koskey Funeral Home.
Mr. Duckworth's memorial page may be viewed at koskeyfuneralhome.com
To plant a memorial tree in honor of JOSEPH LEONARD DUCKWORTH Jr., please visit our Heartfelt Sympathies Store.
Obituary content provided by Koskey Funeral Home