Marquette's Favorite Morning Radio Show
MONDAY THROUGH FRIDAY, 5-10 AM
Start your weekdays off right with a tasty blend of information, entertainment and your favorite music with Mark and Walt in the Morning!
Weekday mornings from 5:00 am to 10:00 am, long-time radio broadcasting veterans Mark Evans and Walt Lindala bring you Classic Cartoon Trivia, Wildcat Wednesdays and a regular segment from Upper Peninsula Health Plan.
Listen in during the mornings on Sunny 101.9 with our award winning broadcasters Mark and Walt! Bringing you U.P. news, weather, interviews, sports, entertainment, and more! Call in every day at 227-7777.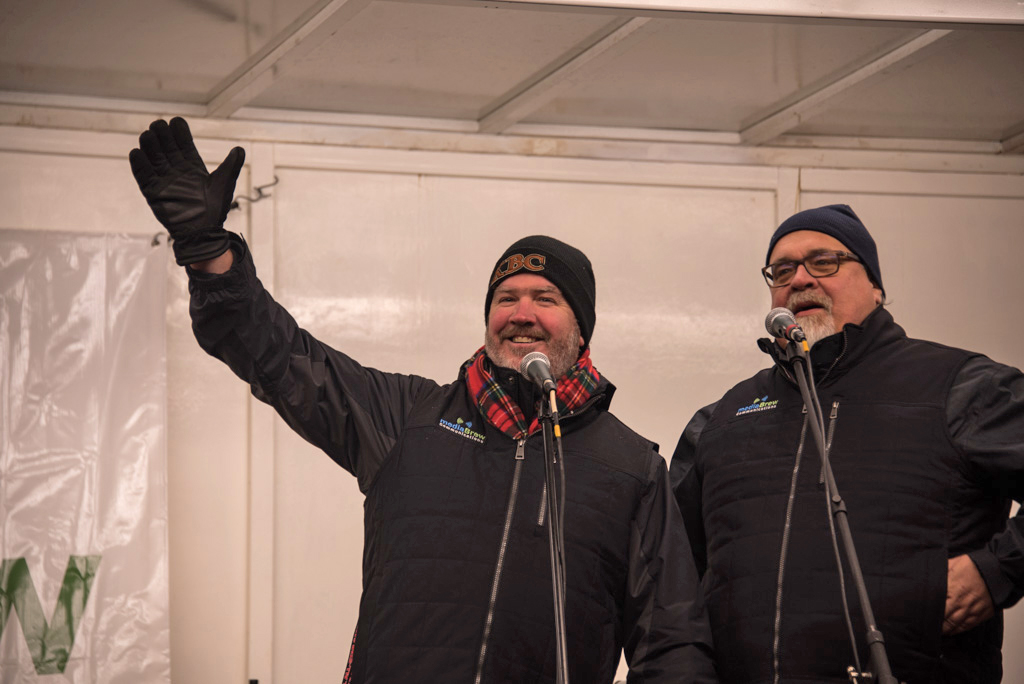 About Mark
When not talking into a mic in a padded room with Walt, Mark loves to cook, Golf, enjoy the U.P.'s beauty and spend time with his two kids, wife Dawn and stepson! Mark has won several statewide awards for Commercial Production, Sports Play-by-Play and for Mark and Walt in The Morning!! Outside of mediaBrew, Mark is also in his 6th season of calling the Northern Michigan/Michigan Tech rivalry for TV6/Fox UP. Mark also is the voice of Negaunee Miners Football on Sunny 101.9!
About Walt
Walt has a passion for this area and likes to give back to the community, serving on boards and committees for both the City and County of Marquette, Northern Michigan University, Lake Superior Community Partnership, Tau Kappa Epsilon Fraternity, WUPX Student Radio, Marquette Area Blues Society, the Boy Scouts of America, United Way of Marquette County, The Beacon House and more.
Walt also believes that music and the arts enhance the experience of living in our community and plays guitar and sings in the Flat Broke Blues Band, a group he helped found in 1991.
More from the mediaBrew Network